We always aim higher for every video project, with a team of extremely talented and passionate filmmakers that all work their hardest to meet one common end goal – A happy client!
We hired Jordan to film our Lessons and Carols service in December 2020 and couldn't be happier with the outcome. He did a fantastic job. Jordan's easy-going yet professional working style made all the musicians feel comfortable, and inspired confidence. Jordan worked hard to incorporate all the things that were important to us, both pre- and post-production.
Anne Krentz Organ
Director of Music Ministries
Jordan's passion for life and work is infectious and he injects it into the work he does for us instantly. Not only is the quality of work second to none, but the trust and relationships he builds with everyone around him are invaluable and cherished. I will hire Glam Tie Media for our video needs over and over and over again.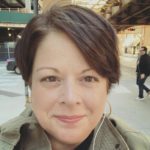 Jocelyn
Sr. Director of Strategic Communications
Our brand, 900 North Michigan Shops, has very high expectations, quick turn times and a very specific feeling that we want our video to evoke. For this even we specifically has tight budgets because it was a charity event. In addition, I'm personally very picky and critical of video content/videographers…especially event videos. I was truly blown away at how Jordan and his team nailed our vision with our first time working together for Illuminate 900, a tree lighting event inside 900 North Michigan Shops. He covered 6 floors and 5 hours of footage with 1500 people experiencing 10 performances and 6 brand activations. He captured the essence of the event, hit every beat with the transition of music and beautifully captured what Illuminate 900 is about: the magic of the holiday. He even nailed the coloring (and very challenging task if you know videography) The more impressive part of my experience with Glam Tie Media was how little I had to do. I had one phone call with the vision I had, he arrived exactly when and where I needed him to, he turned over the video with barely any major edits from me, and then we had this STUNNING video. He surpassed our expectations and I can't wait to see what else him and his team able to produce for our brand (and even me personally). 5 star recommendation! Thank you Jordan and the Glam Tie Media team!!!   Hopefully you'll be doing my wedding video one day 😉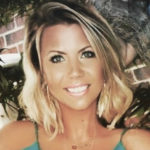 Alicia
Marketing & Business Development
Jordan and his crew are professionals. I can't recommend him/his crew enough to friends and family-especially musicians looking for A-grade video work. I call Jordan every time I need awesome collaborations between music and film. Thank you always!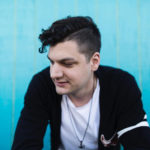 Alex
Alex Wasily Music
Working with Jordan is like working with a fun, talented friend – he brings both incredible creative and technical expertise as well as a ton of fun. We can't make a video without him!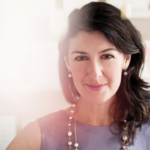 Debi
A Perfect Event
I give Jordan Lindley and his page Glam Tie Media a perfect score because of the dedication and professionalism that comes with his work. He is a renaissance man; which means he has expertise in multiple facets of media. He is a top-tier photographer who showcases his unique style. He isn't someone who uses auto-settings with expensive equipment. He captures beautiful moments with his photos that put you in the moment they were taken. Not only is he a professional photographer, he is a professional videographer. He showcases his video skills with his monthly webzine, which shows snippets of live performances as well as interviews with the bands he is focusing on. As someone who is in a band and have been featured on his website many times, his videos paint an accurate picture of what is happening in the events he is documenting. His editing suggests he is extremely in-tune with commercially modern techniques. All of these things are packaged nicely on his website. The organization of photos, videos, and reviews create a smooth and informative experience for his audience. If you wanted to reminisce on a show you attended or played months ago, you can easily navigate his website to find your band or your favorite bands at any given performance. Jordan is the front-runner of the multimedia market. If you need something that will push your passion to the next level, be sure to explore your options with Glam Tie Media.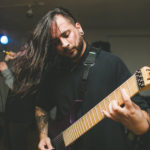 Armin
Musician
Jordan rules! One of the most professional photographer / videographers I have ever worked with by far! He is reliable, fun, and his work always looks top notch. Do yourself a favor and book him for your event or video!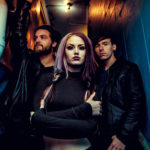 Stef
City of the Weak
GTM has exceeded our expectations in every way, Jordan is professional, flexible, high caliber, and the results are outstanding.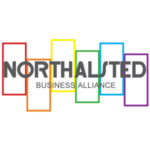 Del
Northalsted Business Alliance